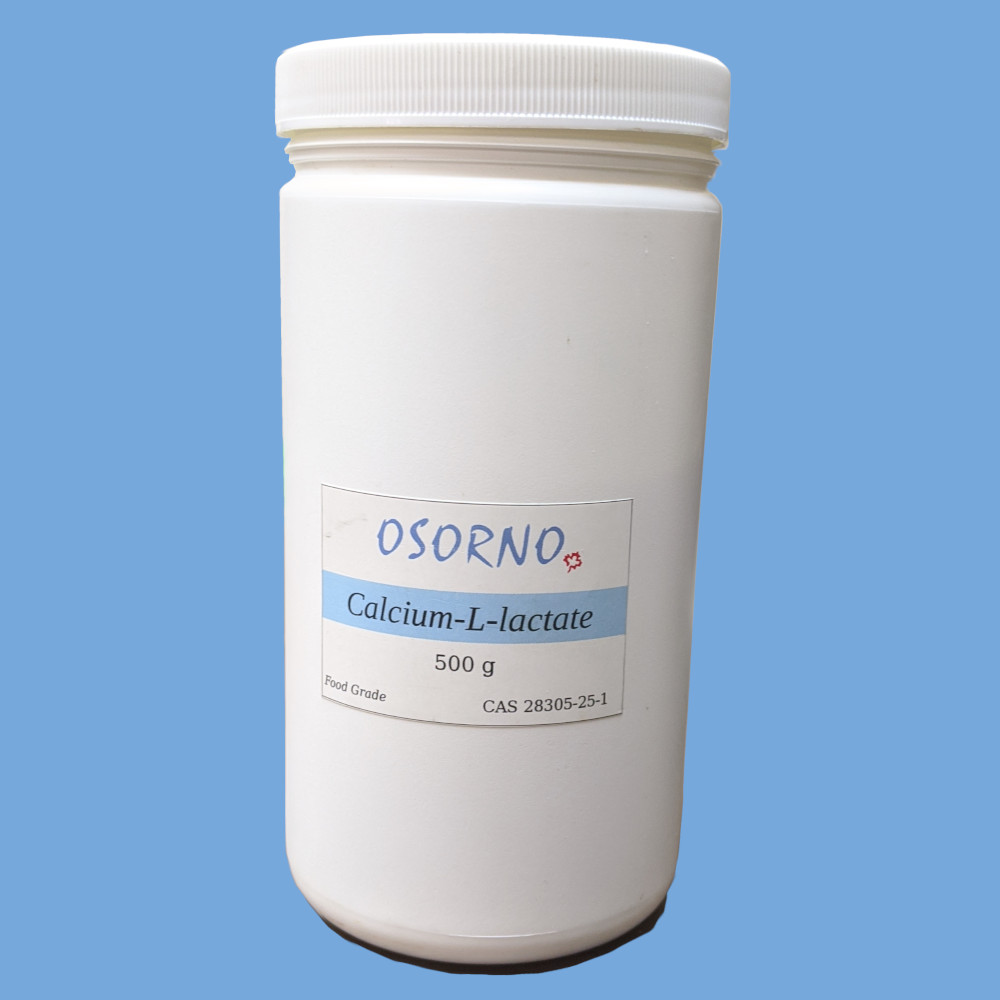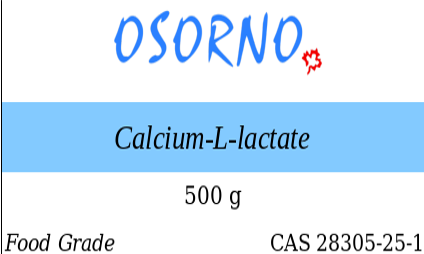 Calcium Lactate
Calcium Lactate: Widely used in food processing. Calcium lactate removes harmful concentrations of oxalic acid, which is particularly important when processing fruit such as rhubarb. Calcium lactate is a powder sold by Osorno in 500 g jars. Calcium lactate can be purchased in Osorno Store.
Calcium lactate is widely used in the food industry, mostly to control the acidity of a product. It can be found naturally as small "cheese crystals" which usually consist of calcium lactate, especially those found on the outside of hard cheese.
Osorno calcium lactate is food grade, and can be used in wine-making, cheese making and even in sewage treatment for increase of sewage buffer capacity and phosphorus removal.